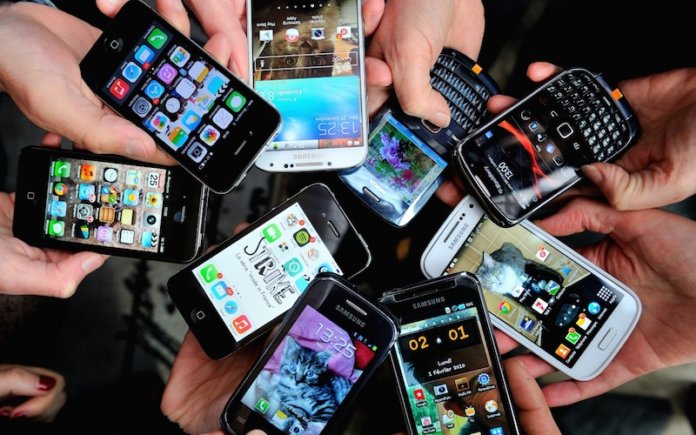 Emma Okonji examines the impact of telecoms on the Nigerian economy and Nigerians, in relation to communications and financial transactions carried out on the mobile phones since the rollout of Global System for Mobile Communications (GSM) in 2001
Before the rollout of Global System for Mobile Communications (GSM) in 2001, Nigeria had a cumulated telecoms subscriptions figure of 400,000, from the Nigerian Telecommunications Limited (NITEL) and a few Code Division Multiple Access (CDMA) operators, from the time of Independence in 1960 to 2001, when GSM operators were licensed.
Few years after the licensing and rollout of GSM services, telecoms subscriptions figure jumped to millions and tens of millions, reaching over 200 million as at today.
It all started with the first commercial call and rollout of GSM services on the Econet Wireless Nigeria (EWN) network, now Airtel Nigeria, on August 8, 2001. Thereafter, MTN Nigeria, which had initially carried out a trail test on its network before August 8, 2001, also rolled out its commercial GSM services, few days after August 8, 2001, before the emergence of Globacom in 2003 and 9mobile in 2008.
The rollout of GSM services in 2001, eventually discarded the old belief that telecommunication was meant for only the affluent in the society.
That was the era 090 NITEL line, when only the rich had access to NITEL telephone lines and they had to queue with their tally numbers after a date must have been given to them to make just a call within or outside of Nigeria.
Although GSM started with high cost of SIM cards and mobile phones, including high cost of call rate, which was charged per minute and each second that ended the call was automatically rounded off to minute, the cost of telecoms services continued to drop till date.
In 2001, the cost of SIM card was N20, 000, the cost of low-end phones like Motorola and Nokia 3010, were above N50, 000, while the call rate was N50 per minute. If the call ended in two minutes and two seconds, it would be automatically rounded off to three minutes and then charged N150 for three minutes call.
But as time went on, cost of telecoms services continued to drop, and today the cost of SIM card is N100, which is as good as free, since each SIM card comes with some value of airtime.
The Chief Executive Officer of MTN Nigeria, Mr. Karl Tortola, said telecommunications remained the only sector where consumer prices have dropped consistently year-on-year since 2001. "The steady decline in tariffs has been driven by increasing demand for telecommunication services, stimulating increasing minutes of usage and activities on the networks by a growing number of people," Toriola said.
He wondered how the Nigerian economy and the global economies would have been without telecommunications, insisting that no other sector in Nigeria and the world has impacted the economy the way telecoms did.
He gave instances of food items, manufacturing products, including building materials, whose prices have continued to increase without dropping, and compared them with the cost of telecoms services, which he said, had continued to drop since the rollout of GSM in Nigeria in 2001.
GDP Growth
From the inception of GSM services rollout in 2001 up till 2015, telecoms contribution to GDP was put at $70 billion.
But the Executive Vice Chairman of NCC, Prof. Umar Garba Danbatta, said the figure had gone beyond $70 billion in 2020, given the continuous growth rate of telecoms operations in the country.
The contribution of the telecommunications sector to Nigeria's Gross Domestic Product (GDP), however doubled in the last eight years, according to data obtained from the website of the Nigerian Communications Commission (NCC).
According to the statistics, telecoms contribution to GDP in 2012 was 7.7 per cent, but the figure doubled to 14.3 per cent as at the second quarter in 2020.
The statistics indicated that telecoms contribution to GDP had maintained a steady growth rate between 2012 and 2020, excerpt for 2013, when there was a slight drop in the contribution, compared to the contribution in 2012.
The statistics showed that in 2012, telecoms contribution to GDP was 7.7 per cent and in 2013, the contribution dropped slightly to 7.4 per cent, but it picked up again in 2014, contributing 7.6 per cent to GDP. In 2015, telecoms contribution to GDP further increased to 8.5 per cent and it had another increase in 2016, contributing 9.13 per cent. In 2017, it contributed 8.7 per cent to GDP and in 2018, telecoms contribution to GDP grew to 9.9 per cent.
In 2019, telecoms contribution to GDP grew again to 10.6 per cent and in 2020, as at second quarter, telecoms contribution to GDP, reached 14.3 per cent, representing N2.3 trillion, whereas the entire contribution of ICT to GDP within the same period was 17.5 per cent.
Impressed by the contribution of telecoms to GDP, Danbatta said NCC would continue to rollout initiatives and implement government policies in such a way that the sector would continue to grow the country's GDP.
Danbatta said the NCC would be unveiling its second Strategic Vision Plan that would guide the activities of the sector for the next five years from 2021 to 2025.
"The Strategic Vision Plan 2 will leverage on the National Broadband Plan, the National Digital Economic Policy (NDEP), and the International Telecommunications Union (ITU) Vision Plan to drive telecoms activities in the next five years, and contribute more to the country's GDP. These are policy documents expected to drive the sector, and NCC will come up with implementable plans to drive them," Danbatta said.
He explained that the projection for 2021 would be on capacity building and the unveiling of the second Strategic Vision Plan.
"Government is looking at additional deployment of fibre optic cables in the next four years, in addition to what is currently on ground. The NCC is desirous that telecoms services are pervasive and accessible to all Nigerians, irrespective of their locations, even in remote and isolated communities. We need adequate infrastructure to build on the gains of telecommunications," Danbatta further said.
Broadband Penetration
Broadband penetration, which is the backbone for Internet connectivity, is one area through which the telecoms sector impacted the Nigerian economy. In order to further boost broadband access across the country, whose penetration was hitherto slowed down, the federal government, in 2013, issued the first document on National Broadband Plan (2013-2018), which set broadband penetration targets for both fixed and mobile broadband across Nigeria. Of the many targets set by the document, the most prominent one was the projection that Nigeria must reach 30 per cent broadband penetration by December 2018. At that time, broadband penetration was below six per cent. There was however a large dose of pessimism about the country's ability to reach this target before the December 31, 2018 deadline. But few months before the deadline, Nigeria reached and surpassed the 30 per cent broadband target.
Having surpassed the 30 per cent broadband target, the federal government came up with a second National Broadband Plan (2020-2025), with a target to achieve 70 per cent broadband penetration by 2025.
The second National Broadband Plan seeks to deliver data download speeds across Nigeria at a minimum of 25Mbps in urban areas, and 10Mbps in rural areas, with effective coverage available to at least 90 per cent of the population and penetration rate of 70 per cent by 2025 at a price not more than N390 per 1GB of data.
The broadband plan also targets the deployment of nationwide fibre coverage to reach all state capitals, and provision of a point of presence in at least 90 per cent of local government headquarters. It also targets tertiary educational institutions, major hospitals in each state and fibre connectivity at statutory rates of N145/ linear metre for Right of Way (RoW).
From less than six per cent broadband penetration in 2015, Nigeria witnessed increased broadband penetration that reached 45.93 per cent as at Q1, 2020, but witnessed a decline to 41.18 per cent between December 2020 and March 2021, which was the period that Nigerians suffered SIM card ban.
Statistics showed that the number of Nigerians with access to broadband (internet high-speed) services on their mobile devices as at Q1 2020, which stood at 87.6 million, reduced to 78.6 million by the end of March, 2021, which has been attributed to policy implementation that rather set the telecoms sector backward. During the same period, basic active Internet subscriptions dropped also from 154.8 million to 144.9 million, according to statistics obtained from NCC's website.
In spite of the drawback, broadband penetration has picked up again and it is expected to be sustained through the right policy implementation.
Disruptions in Financial Transactions
Apart from communicating and making calls from the comfort of homes and offices, using the mobile phones and without spending hours on long queues to use NITEL facilities to make call, the GSM revolution has equally disrupted banking services, allowing bank customers to carryout financial transactions on their mobile phones, without visiting the branch offices of banks.
The Financial Technology (FinTech) players, leveraged the widow of opportunities presented by GSM revolution, to develop banking applications that disrupted the usual banking services where bank customers must visit the bank and queue for hours before the bank staff could perform basic financial transactions for them like transfer of funds from one account to another, checking of account balance and payment of utility bills and airtime recharge.
With such smart applications that could be downloaded freely, the customer can perform all financial transactions, including payment of bills from a smart mobile phone and other smart devices, from the comfort of their homes, offices, or even when on the move. With the new development from FinTech players that has disrupted banking operations, all banks have gone digital, a development that has reduced the number of physical bank branches across the country, as the banks invest in digital applications that will further enhance customer experience. Although the ease of financial transactions come with its own challenges like online hacking of bank accounts, but the banks, in collaboration with FinTech players, are coming up with measures and solutions that will boost security architecture around financial transactions.
Giving insight how FinTechs are fast changing the banking sector and the Nigerian economy, the Co-founder and CEO of Appzone, a Fintech company, Mr. Obi Emetarom, said: "Fintech is transforming the way financial services work in Nigeria and is expected to completely replace brick and mortar operations within years. Fintech platforms will significantly reduce the cost of delivering financial services to the extent that micro, consumer and SME customer segments that were previously unprofitable to service will become attractive targets for innovative new offerings."
Founder and CEO of TeamApt, another FinTech company, Mr. Tosin Eniolorunda, said people would find it easier, faster and cheaper to do digital banking transactions from mobile devices, and that would make the services of FinTech players valid and acceptable to many. "The digital trend in the financial services sector, makes financial transactions easier and cheaper for people, and FinTechs are driving that revolution," Eniolorunda said.
Challenges
Despite the many gains of GSM services, the telecoms sector still has some challenges that are affecting quality service offerings across networks. The challenges range from denial of Right of Way (RoW) for fiber optic cable rollout, multiple taxation from government agencies, incessant closure of telecoms sites by government agencies and dearth of telecoms infrastructure.
The federal government, through the Minister of Communications and Digital Economy, Dr. Isa Ibrahim Pantami, had intervened when he engaged with the members of the Nigeria Governors' Forum (NGF), facilitated by its chairman, the Ekiti State Governor, Dr. Kayode Fayemi, on the 22nd of January 2020, where both parties agreed on the unified rate of N145 per linear metre for RoW charges.
According to Pantami, "At that meeting, I made a presentation on the benefits of broadband and requested the buy-in of the governors for the implementation of Broadband Plan and the Digital Economy Policy for a Digital Nigeria, and the governors unanimously agreed to adopt a maximum of N145/linear metre. Some of the governors have even waived this amount altogether. Many of the governors have begun full implementation and some have notified us in writing. We received reports that some states have introduced some extraneous charges that have increased the charges beyond the amount agreed. We are discussing with states involved in such case, with a view to addressing the disparity."
Before the January 2020 meeting, there was disparity in the fees charged by state governors in their respective states, which range between N500 to N6,000 per linear metre.
Speaking on the challenges of telecoms infrastructure deficit, Danbatta said: "It is true that there are challenges of infrastructure deficit in the telecoms sector, the reason being that there are still existing clusters of access gaps in the country, which NCC is fast reducing."
Infrastructure deficit will deprive telecoms subscribers of the right quality of service that they deserve and the NCC is working hard to address infrastructure deficit in the country in order to boost access and connectivity, Danbatta further said.